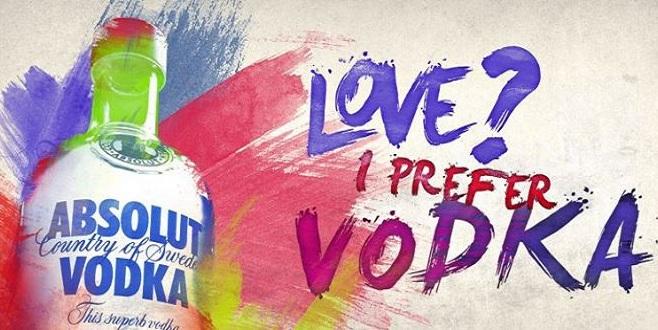 Vodka is an alcoholic drink made through the fermentation of grain or vegetable mash. Most of the top most popular vodka brands manufacturers are from Europe. It is mostly ethanol and water. This is the source of its name, which means 'with a little water'. People like vodka for its strength and neutral character. It is also one of the ideal spirits to help make a cocktail. It is mostly flavorless as in countries like Canada or the US but many manufacturers like to produce flavored vodka, as a testimony to their skills as much as to making vodka taste better.
Ukraine, Belarus and Russia together with Finland, Poland and Sweden produce most of the Vodka in the Eastern European region. Germany, Holland and United Kingdom join them to produce vodka from grain, grapes and other fruits. US, Canada Australia and Caribbean also contribute to the vodka production. Japan also produces vodka that is of good quality.
Cheap Vodka brands from around the world
Seagrams —– US
Smirnoff —– US
Svedka —– Sweden
Olifant —– Holland
These brands cost less than $10.
Let us look at some that are less than $20.
Reyka —– Iceland
Skyy —– US
Absolut —– Sweden
Stolichnaya —– Russia
Now, let us go for the brands that are about $30 each.
42 Below —– New Zealand
Cape North —– France
Belvedere —– Poland
IS Vodka —– England
Oval —– Australia
Vodkas over $40
Tru Organic  —– US
IS —– England
Stoli Elit —– Russia
Vodka tends to be a neutral spirit but added flavors give them their unique attractive taste and flavor. Vodka gets flavors manually through additive agents such as flowers, fruits, leaves and sugar.
Vodka is neutral in nature. This makes it ideal for blending with other spirits. Many wine manufacturers seek this high proof spirit for mixing with sherry, port and similar wines. This is the reason they are widely used in cocktails. It lends the strength without interfering with the taste. Some top most popular vodka based cocktails are below.
Bloody Mary
Screwdriver
Sex on the Beach
You would all be familiar with the vodka cocktails Sex on the Beach, Screwdriver and Bloody Mary. These are favorites with the crowds at the bar and most bartenders will know them inside out. Screwdriver is Vodka with orange juice over crushed ice, served in a tall glass. Sex on the Beach has vodka with orange juice and cranberry juice mingled with peach liqueur over ice. Bloody Mary has vodka and tomato juice in which you add a dash each of Tabasco sauce and Worcestershire sauce. Add a little lemon juice and garnished with celery and salt on the rim of the glass.
There is no standard classification for vodka. In Russia, you can get special vodka and there is strong vodka, which means the vodka is over 56% proof. In Poland, the vodkas have their purity strength as an index of their measure. Thus, we have standard, deluxe and premium brands of vodka. In US, there is no distinction mainly because by law, this spirit is termed as neutral. So there is no flavor or differences between different manufacturers, or if they exist, these are barely discernible.
Moreover, vodka is not aged for a long time as in the case of whiskies or wines. They are not aged in old casks or barrels.
To make the choice of the premium vodkas is not easy. There are the ones with great flavor but some people like theirs without any. Here is the selection and you can make your own choice.
Van Gogh Vodka
This vodka is of premium quality. The spirit is clean refreshing and smooth. These are the makers of the best-flavored vodka. The best flavors are  Citrus, Mango and orange.
Smirnoff
People like this grain vodka because it is inexpensive and it tastes good. You get to choose from the flavors but all of them are very good. The company has been marketing this brand since 1900s. It became popular as the drink for making cocktails.
Chopin Vodka
The composer Chopin is the inspiration for this vodka. Potato is the main ingredient in this Polish vodka. People are not generally well disposed towards potato vodkas. They like grain distilled vodkas better. However, this will please all the people. It is great vodka but one has to learn about it through experience.
Seagrams Vodka
Seagrams is an American brand of wheat vodka. It is not as smooth compared to some of the others but the choice of flavors makes up for that. Apple, raspberry, citrus, wild grape, vanilla and blackberry are among the offerings.
Three Olives Vodka
Creamy and smooth this has citrus and berry notes that are refreshing. There are different flavors too for those who want variety; good and nippy right to the finish.
Absolut Vodka
This has good range of flavors for starters and so one will be indulging in some refreshment that is out of the world. The fruity flavors are always in demand but the ones without flavor are also quite good. This is a great choice for those who want to make cocktails.
Imperial Exclusive
France makes this vodka out of grain. It undergoes distillation five times and then combined with spring water. It has a great quality and is worth the price you pay.
Kete One Vodka
This may not surprise you but it delivers. This is smooth and gives you what you are looking for in a drink. It combines well with other spirits and is an automatic choice for cocktails.
Grey Goose vodka
Vodka with a punch is the way people describe this drink. There is a subtle hint of fruits and nuts combined with tinges of floral notes. It is a favorite for many because it does not need any other flavored additives.
Reyka Vodka
This is one for the green buffs. This vodka company in Iceland utilizes geothermal energy for its operations. It converts barley and wheat into vodka that is clean and crisp. It is 80% proof.
Special occasions need that extra nip to get going. Keeping Vodka in stock increases your mixing ratio. Vodka cocktails go with the sunsets and amber moonlights. Be sure to keep something handy.