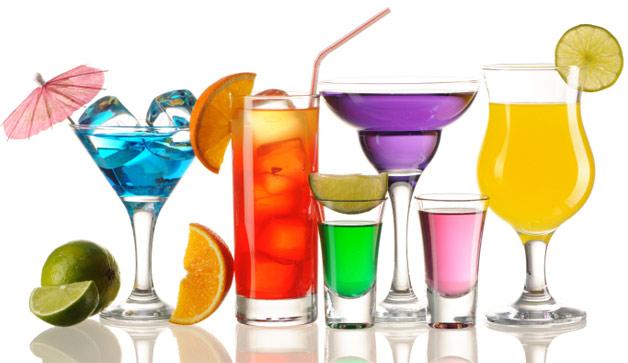 I always drink enough to keep my shadow aligned with my bodyline. People invented most of the things you see around you, the cars, the fan and the metro rail. These were punctilious people and liked to keep the premises clean. Therefore, leftover drink is collected in one large pewter (why it was not thrown away is never discussed), and given away free to those who want a free drink.
Now, this is only a story about how the cocktail began its arduous and all-conquering journey down the annals of time. It is not the fact; the real fact is too horrible for mention in honorable society. It has something to do with the break of dawn and of old-maids tales.
Of course, one or two items hit me so fast, that I did not have time to note their names. The rest of the Top cocktails have a mention here.
Sazerac
Pink Gin
Margarita
Sidecar
Daiquiri
Mint Julep
Manhattan
Tom Collins
Gin Sling
Imperial
Getting your cocktails made to perfection is more complicated than dancing on a crowded dance floor. The more refined the dance the more comfortable one is, clinging on to your partner for dear life.
1. Sazerac
The Sazerac is one of the cocktails that make one wish that it had something more in it. The absinthe and whiskey combination was one of the earliest innovations in the field of cocktails and it has documents to prove it. People recently nominated it as "official cocktail of New Orleans". Now people want to know why.
Sugar syrup – 1 tsp. in a glass
2 ½ ounces of whiskey
2-3 dashes of bitters
2. Pink Gin
This has just Angostura bitters, pink in color, in combination with Plymouth gin and some bartenders top the drink with iced water. Angostura bitters has medicinal effects and one of them is to combat seasickness. This made bitters popular and when people added sweet gin its popularity soared. I think it is the pink color that makes everything soar.
3. Margarita
This ever-popular tequila cocktail makes the top of the list at most 'get-togethers' with a spirit base. It is simple to make just pour in equal parts of tequila, orange liqueur and limejuice. Add crushed ice and serve with a lemon peel. You do not need to stir it or shake it or blend it. Well, you have to drink it of course.
Most people consider that fish are lucky to always be in the drink; I always keep my friends close, especially the ones with wealthy parents. They keep me in the drink. Of course, sometimes I host a few bashes at my place. Funny nobody seems to make it there in time for the party.
4. Sidecar
Add 8 portions of brandy, one portion of Cointreau and two portions of lemon juice to ice. Strain into a glass and call me. I just love that drink.
Sometimes I feel like a movie star, everyone keeps looking at me — must be the way I walk. Or the way I rise up from the floor, let me introduce another haymaker made of rum.
5. Daiquiri
This achieved fame for more than one reason. The obvious reason is that it is good. The second is that Ernest Hemingway liked it. Mix rum with lime juice and sugar syrup and you are home. When you are lying on the floor, you realize many things. One of things I realized was that this was one of the drinks that hit me hard. So, you now have one that got away.
Yes, it is lucky to be a fish, unless you do not like the idea of ending up on someone's dinner plate.  So, before the meal is over, let me partake of the rest of the cocktails without any further ado.
6. Mint Julep
This bourbon cocktail is the toast of the Kentucky Derby. At the start, you muddle mint with syrup and then stretch out the taste over the crushed ice. Now do not forget to add the bourbon before you sip the drink.
7. Manhattan
This is a combination of rye or bourbon with sweet vermouth with a traditional cherry to garnish.
8. Tom Collins
For 3 ounces of gin, use 1 tablespoon of sugar syrup and juice of 1 lemon. Pour into a Tom Collins glass and add soda. Stir and serve.
9. Gin Sling
Use a highball glass and pour in 3 ounces of gin. Add 2 teaspoons of lemon juice and 1 teaspoon of sugar syrup. Top with chilled soda water.
Let us stop for the day; I have to visit a new place tomorrow. They make the best Imperial there. What, you want to check up the Imperial recipe? Okay, here goes.
10. Imperial
Take 2 ounces of gin and add 1 ounce of dry vermouth. Add some maraschino liqueur and garnish with lemon twist.
Drinks are best kept in the chiller or in your stomach; I prefer the second option a lot more.