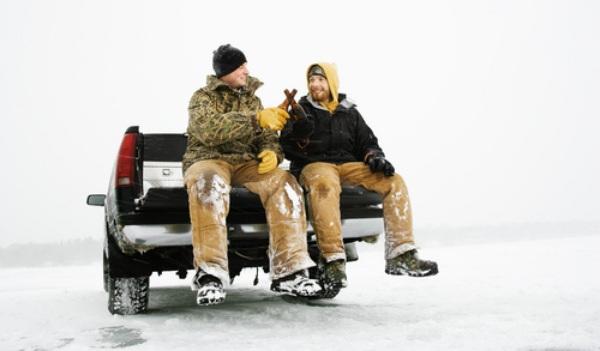 Come winter, the mood changes. It is as if someone has issued a decree regarding the rules of living. People wrap themselves up in furs and wools; birds and insects look askance. Indeed keeping warm is not a luxury it is a necessity. So let us throw back a cocktail or two while we discuss it.
There are two varieties of drinks for the winter. One is hot meaning having great temperature and those who feel the sting of old man Frost prefer this. The other is the normal cocktail with a little extra zing to it. Funnily enough, there are a few drinks, which could belong in neither, but then colas and juices are for children only, aren't they?
Start from the top. The hot drinks roll off the pantry in this order.
Hot Section:
1. Hot toddy : Warm rum with butter rouses the spirits more than anything. Brandy is preferred by the old fashioned and for the modern youth, any spirit will do fine. The choice with tea with brandy; lemon and honey additions makes the drink delicious.  
2. Irish Coffee : Preparation of this drink is simple. One just adds a touch of liquor to the coffee. Variations include addition of cream and sugar.
3. Brandy and Benedictine : One may have this drink at room temperature. However, one serves it in a warm glass.
Spicy Section:
1. Bloody Mary : The easiest way to add pep on a cold day is to order a Bloody Mary. This is a mixture of vodka with pepper sauce. One rims the glass with salt and pepper.
2. Prairie Fire : This is like a sibling of the previous drink —- did I mention it before? No, okay then this is a sibling of……. what? That is what I asked you, didn't I? Lets get back to the drink. It is made of Tequila and Tabasco sauce. Yes, you could rim your glass with salt.
Drinking is a big thirst, to those who know about it. Others just imitate. That is fine by me; let us see some other thirst quenchers.
a. Emerald
b. Gibson
c. Manhattan
d. Rusty Nail
None of us can fish in the same waters without bumping into each other. Oh, sorry! We need to separate our boats and our nets, very hairy situation. However, you know what? We can use these same boats in all the waters! These drinks listed above have no season or need no reason for figuring on our list of desirables. They just taste great in winter.
Emerald
1 oz. each of gin and dry vermouth
½ oz. each of Midori Melon liqueur and Blue Curacao liqueur
Stir and serve in a cocktail glass with crushed ice.
Gibson
Take 1 ½ oz. of gin and add half the quantity of vermouth.
Stir and add cocktail onions before you serve.
Manhattan
2 ½ oz. bourbon whiskey
¾ oz. sweet vermouth
1 dash angostura bitters
1 maraschino cherry
1 orange peel
Combine whiskey, bitters and the vermouth over ice cubes in a glass. Rim a cocktail glass with the orange peel. Put a cherry into it and strain the liquor over it.
Rusty Nail
1 ½ oz. Scotch Whisky
½ oz. Drambuie Scotch whisky
1 lemon peel
Use an old-fashioned glass filled with ice cubes to combine the liquor. Garnish with lemon peel and serve.
Drinking makes a man perfect, at hitting the lamppost on his way home. Every boat that drifts down the river gets tied up to the pier before long. The trouble with drinking is standing upright in the boat; someone will figure out a way soon, I hope.