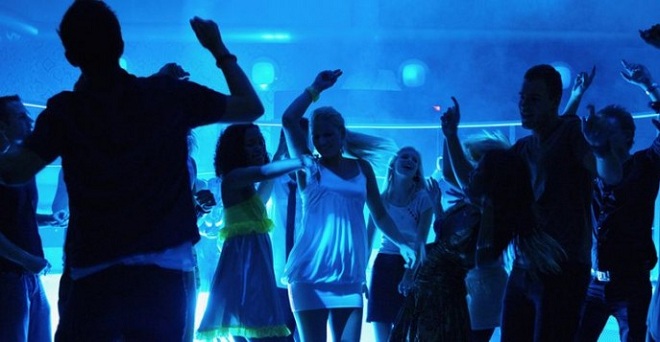 Bachelor parties and bachelorette parties are hilarious occasions. These spots of refreshing greenery and amusement often accompany a landmark event in life. Usually it is a wedding, but it may be a graduation or a birthday. Turning 19 or 25 is as disastrous as being hitched. Always prepared is the trumpet call and as the curtains open, we see the floor is ready for invasion.
Starters at the Party
Open the party with these specialties.
Stuffed bell peppers

Vegetarian
Non vegetarian
Crunchy cereal

Ravioli

Low fat variety
Toasted
High fat deep fried

Meatballs

Vegetarian
Non vegetarian
Home made
Ready made

Smoked Salmon
Chicken wings
Deep fried Cheese cubes
Keeping up with the Party Spirit
Munching is as important as drinking. Good munches pack tight punches especially if you plan very long sessions. Hunting or fishing is in when the groom has inclination for seeking out and killing wildlife and fish. Calmer people resort to a trip to the strip club or casino where one, usually the groom, loses a lot of money. Let us get cracking with the drinks, for when drunk, everyone but the groom can throw apples all over the place.
Gambling, gifts jokes about the groom the birthday boy or girl and drinking are usually accompanied by more drinking, jokes and watching special DVD shows. Devious variations in the form of strip poker or 'I never' games heat up the air visibly. If there are both boys and girls you never know when you should stop strip poker, so it better to set the limits first.
'I never' is an innovation like fire. It can spread in any direction. If you set it in the direction of drinking the whole bunch of party animals, get sloshed before two rounds are over. It is better to write a set of things to do soon as the entire bunch gets together.
For bailing out your friend who has just escaped from the clutches of the dessert, any drink would be fine. However, if he is friend you have known for more than 24 hours, you are obliged to put something decent. 'Roasting the groom' is as popular as the 'I never' game. Of course, these stories about the groom must be old hat among his immediate friends but when newcomers are present, these always get a lot of mileage.
Getting the drinks in
Ladies Specials
Bachelor and bachelorette parties are fun for one reason. Bachelorettes deserve to have fun and here are some drinks that ferries the virgin boat up the intoxication river.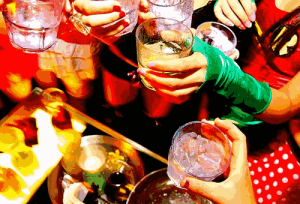 These necessities need to be sampled with caution, if you have some experience you can take on the high seas with the next round of cocktails and cosmopolitans.
ü  Grenadine
o   Triple Sec
§  Tequila
Grenadine – This is sweet and red juice and keeps the person in good spirits. It is added to many cocktails for its qualities.
Triple Sec –  This is a good aperitif with a sweet and bitter disposition. It is made from dried orange peels and is used as an ingredient in cocktails like Cosmopolitan and White Lady.
Tequila – This alcoholic beverage is a Mexican product
Of course, if you are accustomed to high seas and rough weather, then you must try out some of the cocktails meant for boys.
·      Leg Spreader
·      Lewd Clit
·      69 Special
Leg Spreader – This mixes equal amounts of Vodka, Tequila, Rum and Gin.
Lewd Clit – 3 tsps. Each of Rum, Vodka and Gin, with one teaspoon of Triple Sec mixed with a little cranberry juice and pineapple juice.
69 Special – 4 tbsp. Gin, 8 tbsp. 7-up, 5 tsps. Lemon juice.
Lounging all summer in the pool or curling all winter besides the fire cracks no nuts. If you want your cherries, you have to climb the tree. Make some of these cocktails at home and try them out before you bring them out at the party.
Here is another log for your fire.
Caribou Fire Lou – This splendid drink for a friend is delicious and strong. Bacardi 151 with Malibu coconut Rum gets the guts roaring; splash on the pineapple juice first.
And For Guys only
Keep your feet firmly planted on the ground, or else lie down on the floor where there is a lot of space. The top 10 bachelor party drinks are disclosed here.
Sometimes it takes an elephant to get one moving; sometimes you need a drink that will clobber an elephant. Choose your locomotive force.
Cosmopolitan – 2 oz. of citron vodka with 1 oz. each of orange liqueur and cranberry juice. A touch of lime cordial finishes the drink. It is poured over crushed ice and garnished with a lime peel.
Long Island Iced Tea – 1 oz. each of Gin, Vodka, Silver Tequila, White Rum, and Triple Sec. 1 ½ oz. of sweet and sour mix with a splash of coke completes the mix. Use plenty of ice.
Kir Royale – Simple and very potent, this drink has 1 oz. of Crème de cassis with a lot of Champagne.
Flaming Lamborghini – We make this with 1 oz. each of Sambuca, curacao liqueur, Kahlua liqueur and Bailey's Irish cream. Pour the Kahlua and Sambuca into a glass and put the other two into separate glasses near the first one. Set fire to the cocktail glass and drink it all up fast. Adding cinnamon when the drink is burning adds to the flavor. Pour the other two glasses into the first and drink up this entirely.
Chambord Daiquiri – Blend in ¾ oz. each of light rum and Chambord raspberry liqueur with ½ oz. of limejuice. Add 1 tsp. of powdered sugar. Strain and serve.
Triple Sec Sunrise – 3 parts orange juice with 1 part Triple Sec; add some grenadine and mix.
Brazilian Monk – 1 oz. each of Frangelico hazelnut liqueur, Kahlua coffee liqueur and dark crème de cacao. Add ½ oz. dark sherry and 4 tsps. of Vanilla ice cream. Put it in a Collins glass and blend briefly. Garnish with cherry and mint leaf and lots of grated chocolate.
Bloody Murder – 2 oz. 100 proof Smirnoff vodka with 3 oz. of tomato juice and 1 oz. of cayenne peppers. Great drink and well liked by the strong man.
Apple Granny Crisp – Take 1 oz. apple schnapps and put in ½ oz. each of brandy and Irish cream and 2 scoops of vanilla ice cream. Add in ½ oz. of whipped cream 1 pinch of ground cinnamon and blend well. Add 2 crackers.
Alaskan Midnight Sun recipe – You need 10 oz. water boiling ½ scoop of Orange beverage mix and 2 oz. of Yukon Jack Canadian whisky. This is a warm drink for those who have experienced the cold outside and are in need of something warm. Pour the warm water into a mug; add the orange mix and stir. Top the drink with whiskey and you are home.
Main thing about parties is the noise and activity level. Everyone who has a sense of balance wants to lose it. Most of the time, the alcohol wins but dancing also helps.
Good senses are required for navigation towards the bar, the nearest girl or the pool. Good senses need not last after you have found what you want.
For the Confirmed Bachelor
For the confirmed bachelor there are a few drinks. One of them is the Lonely Triumph given below.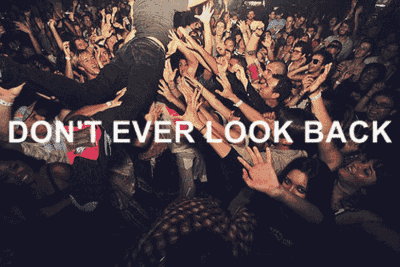 Lonely Triumph:
9 tsp. gin
½ tsp. lime cordial
A little grenadine
1 egg white
Sugar on the rim
Conveying the impressions about the party to any female relative of your friend is strictly forbidden. Under the secret oath of honor, you never divulge the activities taking place at a bachelor party to anyone who was not invited.
Lastly, there is a code to be followed when the party is over. That is the rule of being you and not somebody else. This simplifies many things, including the fashion wear that you depart in.